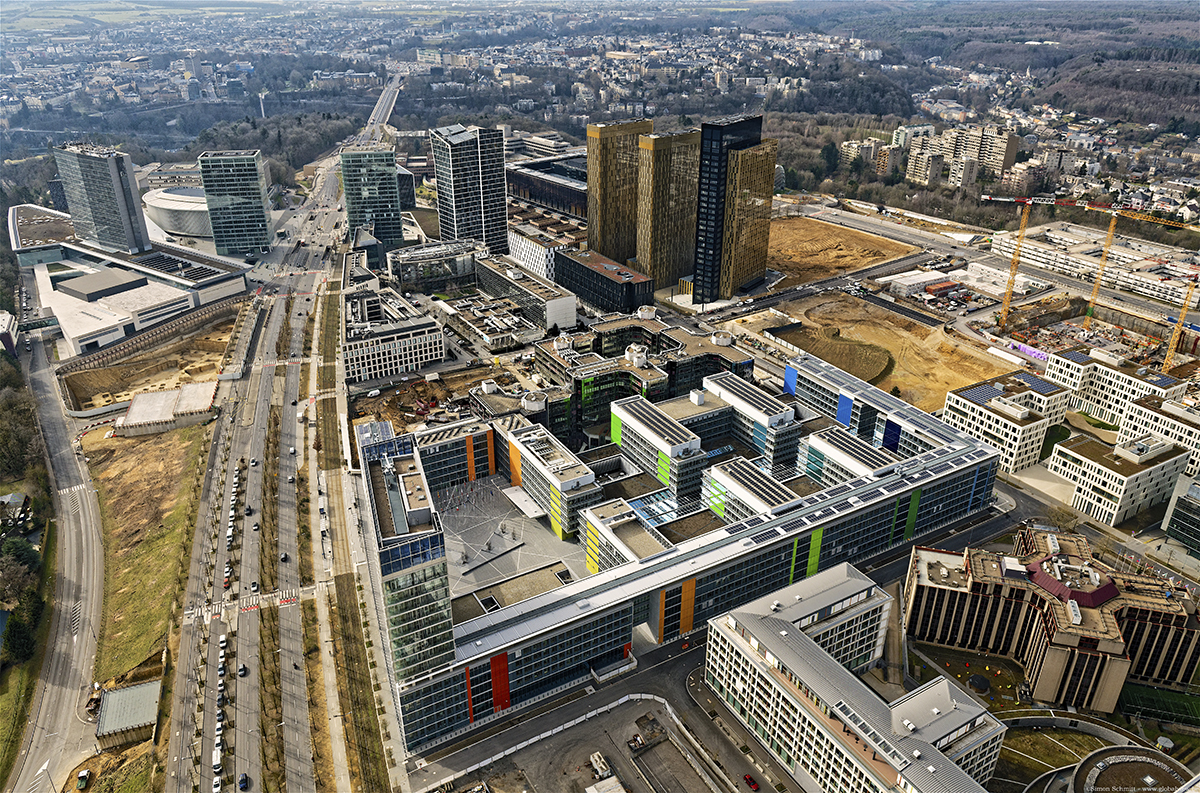 Aerial view of the Adenauer building © European Union 2021 - European Parliament
Visit the Archives of the European Parliament
The Archives of the European Parliament are located in the Konrad Adenauer building in Luxembourg.
Study visits
To apply for a study visit, you will need to provide a detailed description of your research topic, the desired date and duration of your visit and a curriculum vitae, and submit the required documents to the unit responsible for study visits.
For more information on study visits to the European Parliament, click here.
Reading room
Access to documents is granted in the Archives' reading room, where researchers can consult our database. Make sure you bring a storage device, so that you can save the documents you require and take them with you straight away. Most of the documents have been digitised and can be consulted on the Archives premises in Luxembourg. An official from the Archives Unit will guide you in the use of the database and our staff will be at your disposal for any questions you may have. A part of the legislative documents starting from 1952 is also available on the Historical Archives website (see the Archives Unit Dashboard).